CHIROPRACTOR
Little Neck NY
Welcome to Care Chiropractic located in Little Neck, NY. At Care Chiropractic, we specialize in COX Technic spinal manipulation and decompression – a non-surgical, gentle, research-driven, treatment designed to treat your spinal needs. In our office, everything we do is backed by evidence-based research, and all treatment is centered around an individual's needs. Our Little Neck chiropractors truly believe in putting the patients' needs above all else to ensure optimal care.

WELCOME TO Care Chiropractic
What sets Care Chiropractic apart as a Chiropractor in Little Neck, is our specialty in Cox Technic spinal manipulation and decompression. COX Technic is backed by 10 federally funded studies through the American Health Care Policy & Research and the National Institute of Health. These studies were performed at prestigious institutions including the Loyola Stritch School of Medicine as well as at the National University of Health Sciences. We are proud to have four high quality, state of the art Cox Technic tables within the office, including two of the newest, most technologically advanced COX8 tables. We are proud to ensure the best quality care for our patients with the most gentle of techniques. We would be happy to chat with you more about COX Technic and the research behind it if you are interested!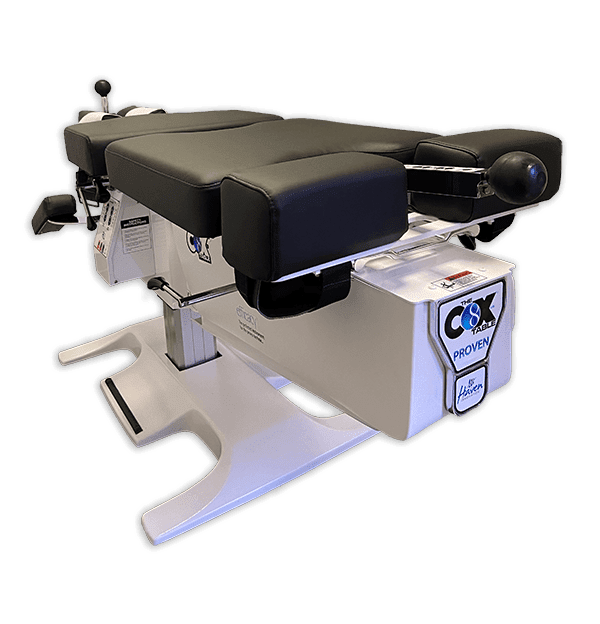 EXPERIENCE COX TECHNIC
With almost 25 years of experience as a Chiropractor in Little Neck, we have helped numerous "hard-to-help" and "hard-to-diagnose" patients become pain-free with COX Technic while other healthcare providers were unable to help them. Many of our patients have been able to avoid surgery with our treatment techniques. Patients have presented with a variety of conditions including disc bulges, disc herniations, neck pain, headaches, mid-back pain, low back pain, sciatica, shoulder pain, elbow pain, wrist pain, hip pain, knee pain, ankle pain, and more! Our goal is to help you regain a normal and pain-free life.
We understand that you may be unfamiliar with our treatment technique, and so we are more than happy to speak with you about it. COX Technic is gentle, painless, effective, and as stated above, backed by a plethora of research. We are happy to speak with you step-by-step as we treat you as well as talk about any and all of your concerns.
WHO ARE OUR CHIROPRACTORS
Dr. Mark Jacobs decided to become a Chiropractor in Little Neck almost 25 years ago to give back to the Queens community in which he grew up. It has been an extremely fulfilling and exciting journey as a Chiropractor in Little Neck over the last two decades. Dr. Mark Jacobs is ready to serve the Little Neck community.
---
The office is conveniently located within the Little Neck Plaza shopping center directly on Northern Boulevard across from Stop n Shop. Parking is available on the main level on Northern Boulevard, in the garage conveniently located beneath the shopping center, and street parking is also available near the shopping center. We are located on the 2nd floor of the shopping center where two set of staircases and an elevator are easily accessible.
At Care Chiropractic, we understand that pain can keep you from doing what you love. Allow us to help you REGAIN your pain-free life! Call us today at (718) 279-0110 to book an appointment. We would love to have you come join us!
A CHIROPRACTIC TEAM YOU CAN TRUST
At Care Chiropractic our chiropractic team is ready to meet with you to discuss your needs. We will help to design a program that is right for you. We look forward to meeting you.